Why The Pretty Letter Society?
Relationships are all about connection; communication, conversation, & creating ways to make each other feel loved, validated, & heard.
Here you'll find greeting cards designed to strengthen those connections, find reasons to send cards, and make people feel special (and maybe laugh aloud!) all at the same time.
Containing all the pieces you need to communicate
(cards, envelopes, & stamps, plus more!),
you never have to leave home to find or send the perfect thing
Whether you have packs sent to you, or whether you gift Society packs to someone else,
it's a win-win.
Everybody loves getting mail!
/** * @var $module \Ucraft\Module */ ?>
Kendra S.

"I just LOVE everything Carly makes, but these monthly card packs are the best. They encourage me to share love and joy via snail mail each month. It's just the nudge I need, and she provides beautiful products and everything I need to get rolling ... no need to hunt for a pen or stamps and get sidetracked. Thank you, Carly, for creating the PLS! I'm thrilled to be 'in.'"

Lanette B.

"I bought a subscription for my Daughter who loves to write letters. She found it Delightful. Everything all in one place to send out greetings and little notes of encouragement to her friends and family.

I loved how easy it was to send as a gift and Carly made it so fun."

I would recommend this to anyone who loves the "old school" way of staying in touch with family and friends."

Sejena H.

"Mom set me up with this subscription as a gift and I was so delighted when it first came in THE MOST adorable little box! I love the high-quality envelopes so I don't worry about including little gifts in the notes I send.

...the stickers are classy and adorable and I've put several on packages I've sent out to customers.

Would recommend! Either as a gift or for yourself. It's so nice to get things in the mail, and as a gift this makes a nice way to pass that feeling on too."

Melissa P.

"I gifted this subscription to my mother in law, and it came at the perfect time. It was a great distraction waiting for some medical news. She loved all the little details, down to her favorite crinkly paper in the quality magnetic box to store things in. I've loved seeing all your amazing products along the way and all the amazing things you create!!"

K. Seymour

Just got my PLS shipment, and I'm as in love as ever. I'm finding that the struggle is… I want to send every card immediately when they arrive because I'm so damn excited to share the love. And then I have to wait a whole month for my next fix. 😳🤪

THANK YOU FOR CREATING THE PRETTY LETTER SOCIETY! ❤️

Claire M.

"As a lover of all things stationery, this was a dream come true. Being able to get a monthly set of beautifully made cards (including postage) made it ridiculously easy for me to send the snail mail I love. Carly has such gorgeous text and the little extras made it all worth it!"

Marjean O.

"I love my Pretty Letters! She does such a wonderful, creative job!!!

Always fun. Always useable. Love love your cards!"

Mary C.

"The Pretty Letter Society delivery day is a day I look forward to every month. It makes my day every time!"
Frequently Asked Questions:
What IS the Pretty Letter Society?
The Pretty Letter Society is a monthly package of awesome stationery and supplies designed and curated to beautify YOUR life, and the lives of those you love!
It will consist of incredible-quality cards and envelopes (plus postage!) and extra goodies along the way. Some of those goodies will change monthly and may consist of awesome pens, stickers, notepads, whatever else I can come up with. But the quality will always be top-notch, the design endlessly awesome and beautiful, and created with the intent to be shared.
At least 4 high-quality (the best!), beautiful greeting cards with luxurious envelopes (styles, colors, and sizes may vary, but quality is always amazing)
Curated usps postage so you can mail out your pretty cards without hitting the post office (have you been in that line?)
A coordinating full sheet of custom stickers to use as envelope seals or embellishments
Something extra -- may include a fun pen, an enamel pin, a heavyweight vinyl sticker for your hydroflask or yeti, a notebook, self-adhesive wax seals, or other goodies of awesome quality and value - keep them or gift them, you choose!
Periodic goodies, downloads, and coupon codes for the shop sent exclusively to members of the society.
all subscriptions ship free!
The subscription runs month-to-month, meaning you get one pack shipped to you every month until you cancel.
This subscription may be cancelled at any time after the first shipment and prior to the next charge date. If the order has already processed for the next month when you cancel, you will receive the month you have paid for and no further.
Looking for an additional savings? You may choose to prepay for your society membership in increments of 3-, 6-, or 12-month increments. this is also a great option for gifts (Pro-tip: grandmas/aunties love these packs to send to loved ones, making gift subscriptions a perfect option!). Following the allotted time, your subscription will be renewed in the increment you originally selected until you cancel (for example, if you selected a 6-month option, your subscription will renew after that 6 months with another 6-month option, minus any promo codes). If the order has already processed for the next month(s) when you cancel, you will receive the month(s) you have paid for and no further.
Easy-peasy! You scroll back up to the top of the page and make your selections. You get to decide if you want to do a one-time purchase, a re-occurring monthly purchase (that you can end at any time), OR a subscription for a set amount of time (choose month-to-month, 3 month/6 month/12 month options).
Can I gift this to someone else?
You betcha! Just select "this is a gift" toggle and checkout and be sure to type in the lucky recipient's name and mailing address in the shipping field and you're all set! They will receive their subscription/package at the address you request.
If you choose this option, please know that ALL of that order will go to this address, so if you want it a one-time thing, just choose a single purchase instead of a subscription.
Can I pause/skip a month?
You sure can! Just log into your account and make the change. You can see an option to view your subscription(s), and alter or edit them as necessary.
Will you warn me when I have a shipment/payment coming up?
You bet your britches we will. We have emails set up to keep you on track and make sure you have everything in order.
You have the option to add a magnetic storage box to your order (one-time shipment that will come with your next pack). It's large enough to hold up to 6 months worth of used Society items, but hopefully, you'll be using them and it can be replenished each month as you go!
Society packs will ship on or around 25th of each month, with the intent that you would receive them prior to the beginning of the month.
You will be purchasing one month in advance. To receive the next month's subscription, orders must be placed by the 20th of the previous month (for example, if you want to receive the package for May because you specifically want Mother's Day items, you must order by April 20th). Orders placed after that date will begin the following month (i.e. orders placed on April 25 will not receive the May pack, but will receive the one for June).
Can I purchase the items separately, or add extras to my shipment?
Each item is a product designed/created for Carly Allred Studio. Most individual items eventually make it to be purchased separately at carlyallred.com, but the availability varies. If you are looking for items from past packs, check there first.
If you'd like to purchase multiple subscriptions, (like one for you, and one for your mom), you'll need to do that in separate transactions in order to keep the shipping address correct for both.
Extras and add-ons are slowly becoming available as we build the site, so check back later for more!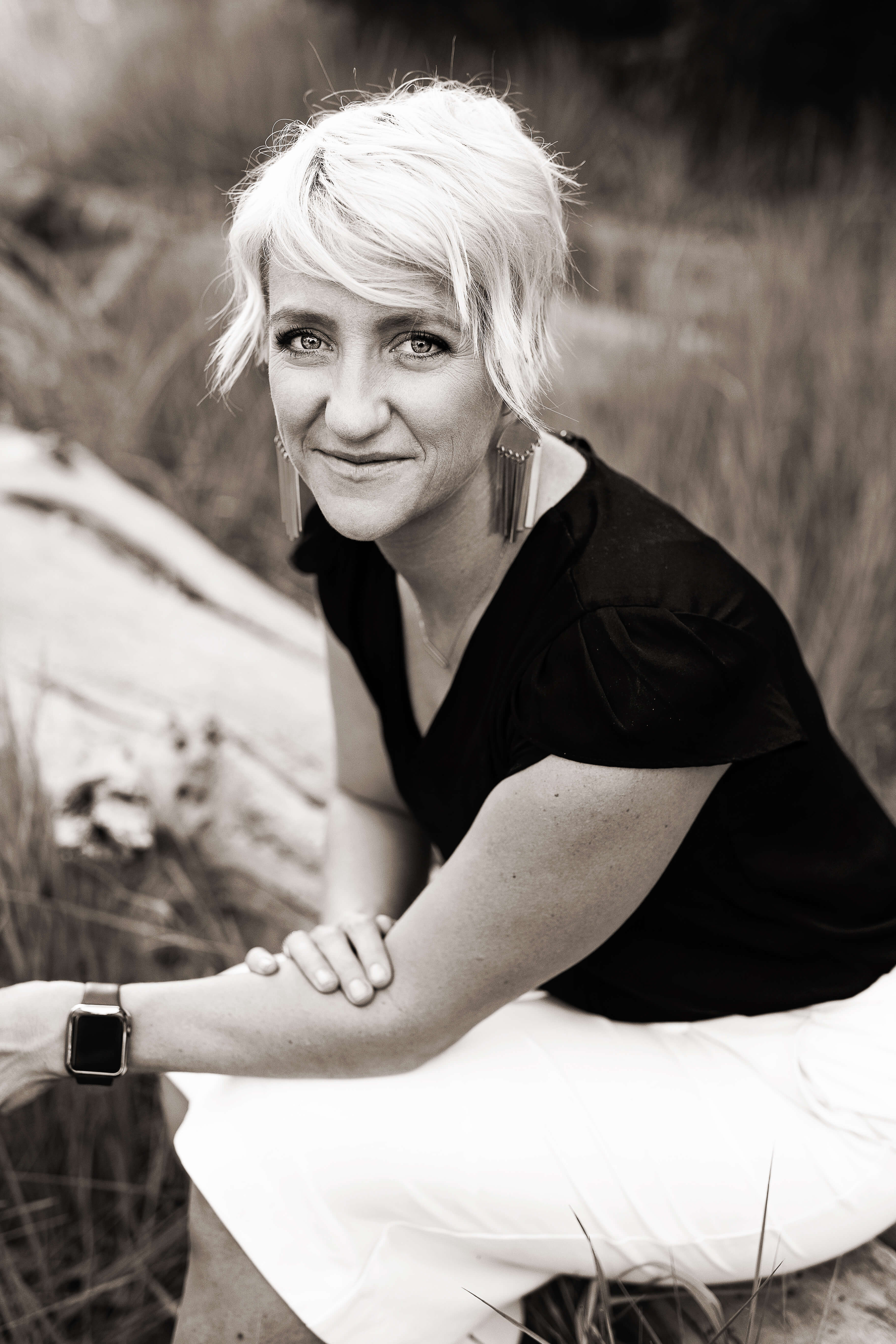 Carly Allred is the founder and creator (and artist, designer, and calligrapher!) behind the Pretty Letter Society and Carly Allred Studio.
Driven by the dream that humans create a deep connection with one another, she believes that effective communication (and a dash of empathy) can heal the world.
She is on a mission to spread more love, laughter, and good vibes.
She is a homeschooling mama of 4 beautiful blonde kiddos, and madly in love with their daddy--her best friend and husband.
When she's not being artistic, she's fighting the patriarchy or running long distances--which is where she dreams up many of her designs!